The screw conveyor delivers the products of the vibrating feeder to the loading bin of the dosing module. It is intended for supplying dusty and loose products as starch, soda, flour, ground spices or washing powder.

It is used in combination with a screw dosing module.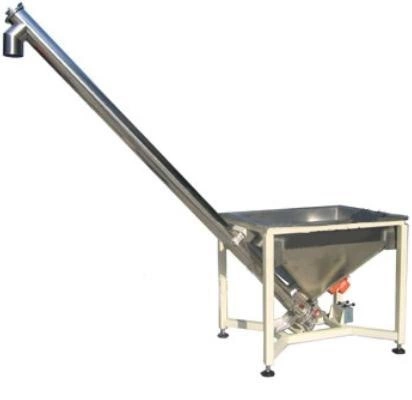 Description
Screw is a rod with a helical surface. It rotates inside the screw sleeve and moves the product to the screw dosing module.



The rotation speed is not adjustable. The screw conveyor is equipped with a sensor that restricts the product flow above the necessary level.